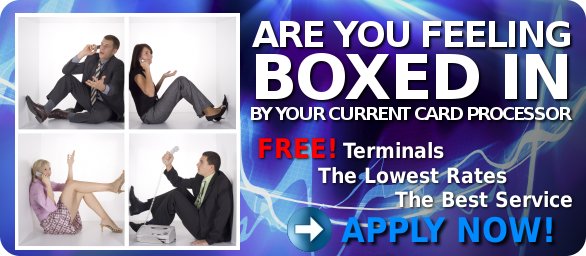 TIMESHARE RESALE ADVERTISING RELEASE CREDIT CARD & ACH
MasterCard/Visa qualified rates as low as:
.99%

Check card is swiped and card holders information is electronically transmitted to the bank.

Per Authorization:
$0.10
Monthly Account Maintenance:
10.00
HIGH RISK MERCHANT ACCOUNTS (Timeshare Industry Business)

5 Merchant Account Hints Timeshare Business Owners Should Know

A Timeshare business is one of the industries categorized as high risk services because of its history of dishonest resale operators. Timeshare business', also known as vacation owner programs, involves organizing time for different people to use the property throughout the year. Owners agree to pay certain annual fees to maintain the property. It involves a long contract and agreement. If a member is not satisfied, he can easily go to the bank to perform a chargeback.

Get a Timeshare Merchant Account Online

The best way to apply for a timeshare merchant account is through online merchant services. With a timeshare merchant account, you will be able to accept credit card payments online and offline. You will need a terminal for telephone and offline transactions. If it is an online transaction, you will need to set up a payment gateway at your website.

Timeshare Merchant Account Transaction Rate

Before applying, make sure you check the transaction rate. The transaction rate varies depending on how much risk is involved in your timeshare business. Some of the factors that influence the transaction rates are card swipes, signed contracts and telephone orders etc. For example, if you want a card swipe transaction, you will be charged at a rate of about 4%.

Trustworthy Merchant Account Provider

It is wise for timeshare companies to find a reputable merchant account provider. A reputable merchant account provider will have to take a look at your financial report to let you know the transaction rate. You should avoid companies who offer a quote without seeing your financial report as they can suspend your account at any time.

Obtaining a Low Transaction Rate

There are several strategies to obtain a low rate for the transaction fee. Maintaining a good credit score can help you to get low transaction fee. Your advertising method can also affect the rate. Keeping accurate records of your transactions can also help you to get a lower transaction fee. If you sign up for merchant services online, there is a high chance that you can get a low transaction rate for the credit card processing.

A Wide Variety of Credit Card Processing Machines

The online merchant services provider offers a wide range of credit card processing machines including credit card terminals, check readers, PIN Pads, mobile processing and wireless payment processing. Online merchant account services are suitable for timeshare business owners who are rejected by processors such as Paypal, Intuit and Square etc.

Conclusion

By using online merchant services, you can avoid applying for a merchant account from the bank. Most banks will deny applications from timeshare companies with more than 1% chargeback. If you have problem getting a merchant account from the bank, your best option is to apply through online merchant services. Lots of merchants have successfully got approved for merchant accounts online so you can easily get approved too.