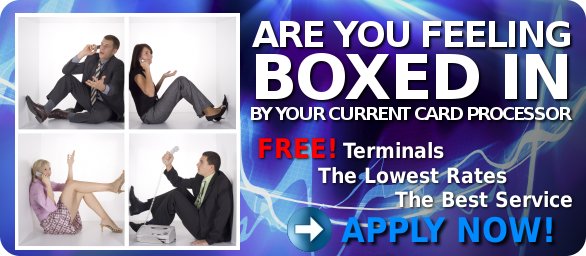 HIGH RISK MERCHANT ACCOUNT SERVICES FOR CALL CENTER
MasterCard/Visa qualified rates as low as:
.99%

Merchant account credit card is swiped and card holders information is electronically transmitted to the bank.

Per Authorization:
$0.10
Monthly Account Maintenance:
10.00
TELEMARKETING / INBOUND / OUTBOUND / CALL CENTER

Telemarketing Mailorder / Telephone Order Payments

Whether your telemarketing call center conducts inbound telemarketing or outbound telemarketing services, you no doubt will need a payment acceptance mechanism in place to accept credit cards or electronic checks. We specialize in High-Risk telemarketing merchant credit card payment processing and E-Check payment processing solutions. Here at EMS we provide you with the necessary merchant account services and payment processing infrastructure to meet your needs. High Volume call centers - inbound telemarketing - outbound telemarketing - mail order and telephone order merchant account credit card payment systems and electronic checks online

Telemarketing Merchant Account

We offer all types of mail order and telephone order merchant account payment processing services including US merchant accounts, Canadian merchant accounts, EU - European Union merchant accounts and international merchant accounts for offshore payment processing. E-checks or electronic check processing online, ACH & guarantee check services are also available for online check acceptance.

Whether your telemarketing business is an existing business requiring a high risk telemarketing merchant account or you are starting a new business, we can help. Utilizing our ongoing relationships with several international and domestic banks worldwide, we can place your telemarketing call center business with an offshore processing bank and give you the ability to accept telephone credit card payments or Echecks in no time.

Payment Processing Services / Credit Card / Electronic Checks

Our highly specialized merchant services, along with years of experience in the telemarketing high-risk off shore merchant account services industry is second to none. We pride ourselves in being able to match your call center business needs with the right international or domestic merchant account processing bank. No other company can do what we can to help you find the right mail order or telephone order merchant account services for your business.