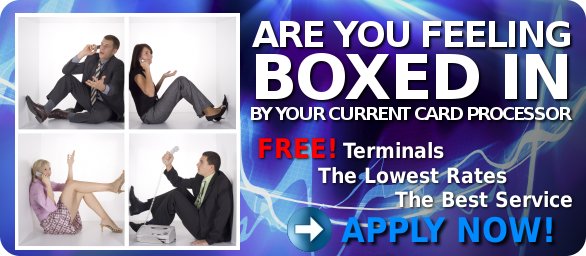 IT SUPPORT ANTIVIRUS MALEWARE TELEMARKETING SERVICES
MasterCard/Visa qualified rates as low as:
.99%

Check card is swiped and card holders information is electronically transmitted to the bank.

Per Authorization:
$0.10
Monthly Account Maintenance:
10.00
HIGH RISK MERCHANT ACCOUNTS TECH ANTIVIRUS MALWARE

Merchant Account for Online Tech Support / Antivirus

It is not surprising that in today's technically advanced era, malware cleanup, IT support, and antivirus software play a vital role in every individual's life, whether it is professional or personal. Previously, these software purchases were made by going to the store to buy a CD and installing it on the system. However, now everything is available online. You can download whatever tech support software program you want by making the payment through online portals, which is why you need to have the facility to process cards and other payment forms via a merchant account. The merchant account providing companies along with sponsor banks and credit card processors can provide merchant accounts for a broad range of technical support businesses such as PC or Mac security services, remote assistance, browser support, PC optimization, router and hardware configuration and email support.

Our company understands the unique requirements of the IT support industry and thus, we have maintained an extensive network of banking relationship throughout the world to help you obtain a merchant account. Since we are concerned about your security, we offer state-of-the-art anti-fraud tools as well that help protect your accounts from fraud. Our other services can be availed by all tech support businesses, whether they are already established or have just begun. Even if they are blocked or rejected by other card processors or have a reputation for bad credit merchants and high chargeback, we are here to offer domestic as well as offshore merchant accounts.

Online Merchants

If your technical support business provides downloadable software online, you need to know the number of downloads that happens each day. Our company allows you to keep track of all downloads in a day through our extremely secure terminals. The whole application process does not consume much time and setting up a gateway is a straightforward and simple process. We have been working in the field for several years and are aware of the risks involved in tech support industries, where providing false details and hacking are a regular threat. Nonetheless, with our highly secure virtual portal, we make sure that none of your details are hacked or misused. We are well equipped with the necessary resources to handle any breach. All your online details related to your clients and their transactions are protected with our up-to-date software.

Merchant Account for Technical Support/Software Services

The tech support business is considered as a high-risk business because of the frauds that could take place, so various banks and payment processors might reject your application for a merchant account. There are greater chances of one of your competitors or clients trying to hack the details of other people's cards to pay for their own downloads. We understand how challenging it can be for these high-risk merchants to obtain a merchant account and hence, we do not deny or shut off any companies that approach us only because of the risk factor. Moreover, we do not charge any application and setup fees, and there are no rolling reserve requirements.

We have well-equipped terminals that can process payments from several different cards such as Visa, Amex, Discover and MasterCard. Our company can undertake check processing and ACH processing, which means you will not miss out on electronic payments that you will receive when there are huge transactions. Moreover, we also have Android and iPhone mobile apps to make sure that the software can be easily downloaded and bought using phones. The payment processing does not take much time and is very simple. We will keep track of your billing and recurring billing details so that the customers do not have to input their details for each and every payment. This method will also allow you to accept payments when the card is not present. These details are stored very safely, and you do not have to worry about any breaches or leaks.

Have you recently started your tech support business, are you planning to start, one or do you have an already established well-running company? In all three cases, we can help provide you top quality merchant account services. If you are new to the market, you must have faced rejections from various banks and other payment processors such First Data and PayPal because they consider it a high-risk business. However, since we are well connected with several underwriting banks, we can offer you all the services for your newly established tech support business. If you are a merchant of an already running business, there are lesser risks involved, so the rates are lower. Along with our services, the payment gateway we provide is simple to use and efficient enough to manage all sorts of transactions.

Domestic and Offshore

When the business owners apply for a merchant account, they have the choice to opt for either a domestic merchant account or an offshore merchant account. Domestic ones are cheaper and provide greater security, but they are full of hassles and have many conditions and requirements. On the other hand, offshore accounts are easy to obtain and free of any worries. When you are running an online tech support business, you need to go for an offshore account because you have customers downloading programs after every minute from different parts of the world. These customers will make payments through the online portal that can be received more easily and quickly if you have an offshore merchant account.

Our company can provide you both domestic as well as an offshore merchant account according to your desire. However, we have different rates for both that vary depending on the high risk vs. low-risk factor. Due to our contacts in several overseas banks, we offer the lowest possible rates for offshore accounts with no processing limits and prompt deposit times.