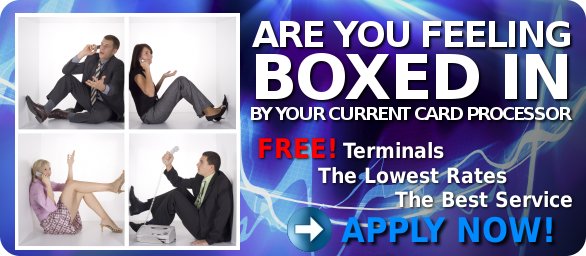 ADULT TOYS / SEX PRODUCTS / VIDEO & DVD BUSINESS
MasterCard/Visa qualified rates as low as:
.99%

Check card is swiped and card holders information is electronically transmitted to the bank.

Per Authorization:
$0.10
Monthly Account Maintenance:
10.00
HIGH RISK MERCHANT ACCOUNTS (Sex Toy Stores / Retailers / Internet Company)

Sex Toy Credit Card Processing

Internet dating, web cam sites, adult porn websites, adult video stores and novelty shops, and other forms of online adult entertainment businesses all depend on the ability to accept credit card transaction. In the adult related industry, credit cards are used as a means of age verification as well as payment, so companies geared toward adults are doubly in need of merchant services. However, finding a bank willing to work with your business and securing low rates for adult credit processing are two common challenges for business owners in the adult industry.

Merchant services for online dating sites are apt to charge more in transaction fees than they would charge a traditional retailer or service provider. Internet dating customers want privacy, and may dispute the dating site's charge on their credit card in an effort to conceal their activities. Customers may also decide to dispute a charge if they are unhappy with the service they received in any way. Both of these instances can lead to a rate of charge backs, which are financially damaging to the merchant service provider. There is a much higher rate of chargebacks in the online dating and adult industry, forcing credit card processing agents to treat these companies as high risk merchants.
Adult entertainment businesses are subject to specialized laws governing the way they operate, banks and merchant service companies are sometimes hesitant to work with them in any capacity. This can force pornography sites and others to use offshore credit card processors. International merchant services are typically more lax than U.S.-based merchant accounts. Unfortunately, the fewer restrictions of offshore accounts come along with more risks for the merchants themselves. While American banks are protected by the FDIC, international banks are not. Still, a business owner who has taken the time to research his or her credit card processing options can safely make use of an over seas merchant account.

EMS Merchant Account Processing Inc. is proud to work with merchants in all industries, including adult entertainment and online dating. We can find the best rate merchant solution for your adult related business whether you wind up processing your customers' credit cards at home or abroad. Contact us today to learn more about our adult industry merchant accounts.

Accept Credit Cards with an Adult Merchant Account Today!

Online Adult businesses are facing increased industry pressures when it comes to choosing a credit card payment provider. Classified by the merchant account providers as 'high-risk', the number of adult processing solutions on the market is becoming increasingly smaller every month. With the number of accredited providers dwindling, Adult Merchants are being forced to accept sub-standard processing solutions for their legitimate online adult related businesses.

As an adult business operator, finding the right merchant account solution is essential to your overall success, driving repeat product purchasing, increasing conversions and of course – protecting your business against online fraud. With the market narrowing, the industry is seeing major service providers increasing their fees exponentially –with many offering their 'standard' discount rates in the 10%-20% ballpark, and not providing the payment services their clients actually need.

For many Adult merchants, these steep fees paired with insufficient billing models makes running a profitable Adult Content related business almost impossible. For Adult clients, a standard set of features must be available with their processing solutions. No volume restrictions, recurring-billing / continuity, free-trial processing, multi-currency conversion and 2-step join pages should all come included in Adult Merchant Accounts. Finding solutions that can offer this can be difficult at times, but will ensure the long term success of an adult business, whether physical goods and toys or sold, or simply subscription services to digital adult streaming content.

We specializes in providing 'package' services to the online Adult industry. With very competitive rates, subscription-billing services, included fraud-protection, no volume-restrictions and an inbuilt affiliate payment and tracking system, we have quickly become one of the leading providers of Adult Merchant Accounts to the online adult industry.

High Risk Merchant Accounts for Adult Merchants

We offer specifically designed Adult Industry Merchant Accounts, to suit the needs and requirements of merchants in this industry. Additionally, we take a unique approach to pricing merchant approval, setting all rates and fees on a merchant-by-merchant basis, specific to their billing requirements, security and processing needs.

Adult Merchant Account Features

EMS Merchant Account Credit Card Processing's Adult Merchant Accounts feature:

Credit Card, Debit Card and ACH Payments
Recurring, Continuity, and Subscription Billing Services
No Processing Volume Restrictions
Online Payments and Manual MOTO Terminals
Integrated Affiliate Payment and Tracking System
Advanced Anti-Fraud Security Services
Chargeback Reduction Plan
Advanced Online Statistics and Reporting
Real-Time Payment Processing
24/7 Adult Billing Support
Offshore, Onshore, U.S., and International Accounts

Adult Merchant Account Rates

EMS Inc. asses Adult Merchant Account rates on a case by case basis. Unlike competing providers, We do not assume one account-type suits all and instead works individually with adult merchants to develop the perfect solution for their businesses. Processing rates start at low as 3-4% for high-volume Adult merchants, with new adult clients and low-volume accounts priced between 6%-9%. We are always improving our solutions, so contact us today for the most competitive rates offered in the adult related Merchant Account industry.