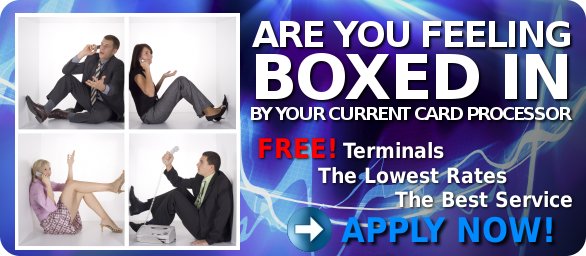 TRAVEL, TIMESHARE, SMOKE SUPPLIES, GYMS, BUYER CLUBS
MasterCard/Visa qualified rates as low as:
.99%

Check card is swiped and card holders information is electronically transmitted to the bank.

Per Authorization:
$0.10
Monthly Account Maintenance:
10.00
HIGH RISK MERCHANT ACCOUNTS FOR MEMBERSHIP MERCHANTS

Merchant Accounts for Membership Clubs and Rebilling

When it comes to starting your own membership club, whether it's online or exists in the physical world, you'll need a merchant account. Membership clubs require a suitable merchant account more than most other firms because of the nature of their business.

Whether you're starting your membership club, taking your business online or have been tasked to find a suitable merchant account for a membership club, the first thing you need to do is to understand what exactly a merchant account is and how it serves you. While many people believe that finding a merchant account provider for their business is very difficult, the truth is that it's easy to get a merchant account for your business if you know exactly where to look.

Travel Agencies and Tourism Companies
Timeshare Rentals and Classifieds
Discount Airline and Hotels
Vacation Travel Companies and Telemarketing Services
MultiLevel Marketing Clubs
420 Kits, Smoke Supplies, Glass Sellers
Medical Marijuana and Cannabis Clubs
Adult Oriented XXX Companies and Clubs
Discount Membership Cards Pharmacy Discounts
Associations, Rebilling, Invoicing Systems

Denied by Other Credit Card Processors?

Membership clubs and businesses with rebilling often face rejection from banks and credit card processors due to strict underwriting banks. A merchant account simply offers a virtual terminal or terminals to allow you to charge the credit cards of your clients and customers without requiring their signature or card. One of the main reasons why credit card processors tend to reject merchant accounts to membership clubs is the high number of chargebacks. Customers and clients often feel the need to terminate their memberships and as a result, they demand chargebacks which banks hate.

Online Merchants

Membership clubs are no longer just available in the physical world as there are many online membership clubs available as well. Online membership clubs such as travel services, timeshare and vacation companies, smoke supply sellers, adult xxx erotic companies, gyms, discount buyer services, MLM Agencies require merchant account providers because they have to bill their customers on a regular basis without actually swiping their credit card. In this case, having a merchant account makes things much easier for online membership clubs as they can retain their clients and charge them on a biweekly, monthly or yearly basis automatically.

Type of Merchant Account Required

Before you can start searching for a merchant account for your travel agency, vacation service, timeshare company, adult xxx business, cannabis service, medical or dental discount service, smoke/420 delivery services membership club business, you need to know what features to look for. Make sure that the merchant account provider that you're signing up for offers you all these services and features.

Recurring Payments

The most important service that a membership club requires a merchant account for is the ability to accept recurring payments on a monthly basis. While some merchant accounts make this service available easily, there are some that don't, and that's why it's important that you look into it carefully.

Virtual Terminal

Being able to accept all the credit card payments from your customers, whether in person or online, is essential for your membership club. The right merchant account provider will be able to make your gateway setup pain free so that you're able to accept credit card payments without any hassle. Make sure that you find a merchant account provider that charges no setup fees.

Reducing Your Chargebacks

Chargebacks are very common and frequent in membership clubs, and that's the main reason behind the high-risk status of this business. However, what many credit card services and merchant account providers don't understand is that it's not the business owner's fault but merely the nature of this trade. While some merchant accounts charge a lot for chargebacks, there are a few that have virtually no chargeback fees, so make sure you find the right one to increase your payment processing capabilities.

Startup or Established History

If your membership club is a startup, you'll want to sign up with a merchant account provider that will understand the unique needs and wants of your business. Additionally, you'll want a provider that has a professional as well as friendly staff so that your problems and issues can be addressed as soon as they come to attention.

Visa Mastercard Amex Discover Credit Cards

Since you'll want to gain as many members and clients as you can and you'd want to offer the best service, it's important that your membership club accepts all the major credit cards including Visa, MasterCard, American Express (Amex) and Discover. Not all merchant accounts offer the ability to accept all the major cards, so that's something you need to consider when you're deciding on a merchant account provider.

Rates and Fees

Last but certainly not the least is that you'll want to compare the rates and fees associated with different merchant accounts. Some credit card providers offer higher fees and rates to high-risk businesses such as membership clubs, and that's why it's better to compare before you purchase.

Risk Analysis of Membership Clubs

Membership clubs and other businesses that have to utilize recurring billing are considered to be high risk by banks since the number of chargebacks is higher. Most of the time, customers and clients are canceling memberships and asking for their payments back, which the banks and credit card providers may charge you for. Some banks and merchant account providers even have a limit on the number of chargebacks, which is why membership clubs often face rejection, but the right credit card provider will offer you good rates on chargebacks.

Domestic and Offshore Options

When it comes to securing the ideal merchant account, membership clubs and businesses with recurring billing often have to make the choice between domestic and offshore options. While domestic accounts are preferred in most cases, there are some scenarios when an offshore account becomes unavoidable. In such cases, membership clubs have to settle for an offshore account which offers higher rates and less security as compared to a domestic merchant account. Overall, the decision depends on specific businesses and their requirements.

Applying and Getting Started

It's important to pick the best merchant account for your membership club and to do that, you'll need to make sure that you're getting the best rates on the market as well as all the required services. A merchant account provider with prior experience in handling membership clubs is to be preferred, so in your quest for the best merchant account provider, make sure you consider all your options.

There's no reason why your membership club should have to pay higher fees for the merchant account services, and that's why you should look for the best service provider.