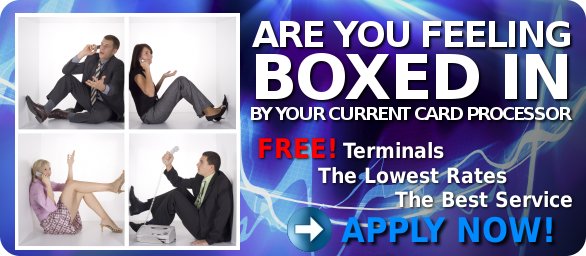 HIGH RISK CREDIT CARD PROCESSORS FOR HIGH VOLUME
MasterCard/Visa qualified rates as low as:
.99%

Merchant account credit card is swiped and card holders information is electronically transmitted to the bank.

Per Authorization:
$0.10
Monthly Account Maintenance:
10.00
HIGH VOLUME PROCESSOR (Internet / Moto / Retail Swipe)

Internet and card Not Present Business
Adult Oriented / Erotic Entertainment / Gentleman Strip Clubs
Credit Repair / Credit Restoration
Timeshare and Travel Agency Tour Companies OK
Adult Dating/ Dating and Companion Services
Smoke Shop Supplies and Drug Paraphernalia Retailers and Bulk Wholesalers
Collection Agencies and Financial Services Loan Modification
Inbound and Outbound Telemarketing Companies
Herbal Supplements and Wholesale MOTO Pharmacies
Wholesale Business To Business Card Not Present Pharmacy
Firearm Retailers both Retail and Online
Both Domestic USA and Offshore / International Options

5 High Volume Merchant Account Tips

The majority of banks do not easily approve high volume merchant accounts due to the high chargeback and fraud risks. The risk of fraud becomes higher when it involves a large volume of transaction. Despite that, it is still possible to get approved for a high volume merchant account. Below are 5 tips on high volume merchant account.

Getting Approved for a High Volume Merchant Account

The provider will run a credit check to determine whether you meet the requirement for a high volume merchant account. You must have a favorable credit history in order to get approved. If there are more than one person signing for the business, you should choose those who have good credit scores. The signer must have some kinds of ownerships in the business. You must not have any active tax liens. Before applying, make sure you have resolved all the liens.'

Processing Limit

The processing limit will be lower when you first get approved for the merchant account. The processing limit can be increased after some time when your provider have developed trust in you. You should follow the instructions your merchant provider gives you in order to increase the processing volume.

If you surpass the processing limit, you can request the provider to extend your processing limit. The provider's decision on whether or not to extend your processing limit depends on a number of factors. If you know you are going to surpass the limit, you should contact your provider ahead of time so that he can temporarily increase the processing limit. If you did not contact the provider in advance, your customers' payments can be denied.

Processing Speed

It is necessary to find a merchant account provider that offer speedy processing speed. High processing speed is essential especially when your business is experiencing a high volume of transactions.

Customer Support

The merchant account provider should offer 24/7 customer support ideally. The provider must be equipped with backup systems to reduce interruptions such as hardware and software failures. Your provider must be able to accommodate all your needs quickly. The provider should be able to increase the bandwidth and memory in case you face a higher than usual transaction volume.

Merchant Account Security

The high volume merchant account must be secure and protected from fraud. It should be equipped with secure encryption system such as Secure Sockets Layer (SSL). The data entered into the credit card system must be protected from theft and hackers.

Conclusion

Many merchants claim that getting a high volume merchant account online has helped them to save a great deal of money. The main benefit is that you will be able to accept various types of payments such as credit cards, checks, and etc. All your transactions including daily, weekly and annual transactions will be recorded in your account statements. You will be able to view your statement online at anytime.