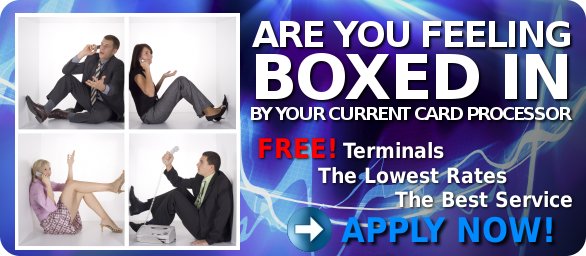 ESCORT BUSINESS / ENTERTAINERS / PHONESEX OPERATORS
MasterCard/Visa qualified rates as low as:
.99%

Check card is swiped and card holders information is electronically transmitted to the bank.

Per Authorization:
$0.10
Monthly Account Maintenance:
10.00
HIGH RISK MERCHANT ACCOUNTS (Escort / Erotic Shows / Adult XXX Company)

Escort Service Credit Card Processing

You've come to the right place if you're looking to acquire an escort merchant account!

The adult industry is one that banks and other major institutions tend to stay away from. They fear that, as a result of associating or doing business with adult companies, they will lose points from a public relations perspective and potentially lose out on profits as well. This puts those in adult industries in a difficult position. While they are usually accepting more customers than they can handle at once, they find it difficult or are unable to find a bank that is willing to add their business to its clientele. The resulting loss in revenues can be devastating for large and small adult related businesses alike. The ability to offer adult credit card processing is absolutely essential to virtually any business in this day and age. That's why we will make sure you don't miss out on any of the business that you've earned.

Escort businesses typically have a very difficult time being approved for merchant accounts

As previously stated, banks generally try to stay away from adult industries, such as escort services, that they fear might stain their image to the general public. In addition, they fear the direct monetary risks that are inherent in the escort merchant account business. They earn the high risk merchant account title because of the high charge-backs that occur after clients are billed. Many times, the customer will deny any knowledge of the charge in order to save face with a family member or spouse and force the credit card company to reverse the credit card transaction. This process can have serious cash flow implications for the adult related merchant as well as the banks. They will argue that they simply can't afford the risk that adult industries such as the escort business entail. As you can see, the cards are really stacked against escort businesses simply looking for a way to process their customers' credit card transactions. The vast popularity of the escort businesses is only fueling demand for merchant accounts but getting approval is difficult and tricky.

The escort businesses, and really adult industries as a whole, have experienced amazing success over the past several years. Whatever the reason for their ever-growing popularity, there are significant amounts of money to be made in the industry. Companies in this economic climate simply cannot afford to turn down customers for lack of secure merchant credit card processing. Credit cards have become an inherent part of modern society. To restrict your escort business to other means of payment is essentially to impede your business from attaining its full potential. That's where Porn Site Processing comes in.

Our team at Porn Site Processing can get your high risk escort merchant account approved in about 48 hours!

Our team at EMS Processing has loads of experience in the high risk merchant account field. We work with adult businesses every day, usually because they had so much difficulty trying to get the merchant accounts on their own. Don't waste your time getting denial notifications from every bank you solicit. Instead, let us at EMS Processing make your life a little easier by helping you obtain your escort merchant account's approval within 48 hours. Each second counts. Contact us at EMS Processing now to start cashing in!