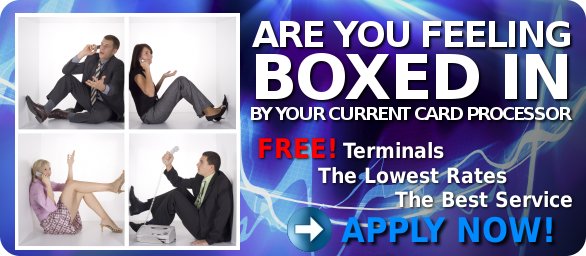 CREDIT RESTORATION REPAIR BUSINESS CREDIT CARD & ACH
MasterCard/Visa qualified rates as low as:
.99%

Check card is swiped and card holders information is electronically transmitted to the bank.

Per Authorization:
$0.10
Monthly Account Maintenance:
10.00
HIGH RISK MERCHANT ACCOUNTS (Credit Repair/Restoration Business)

Merchant Account Basics: Clearing the Confusion and Paving the Way for Your Credit Restoration Business

Nowadays, it can be very difficult for credit restoration businesses to get approved for merchant accounts as they belong to high risk credit card processing. Most of the time, banks will deny merchant account applications from credit repair companies. Many free payment processors such as Paypal do not accept credit repair companies as it is a violation to their privacy policies. You should sign up with a merchant services provider that specialized in high risk business types.

Benefits of a Merchant Account Services

Having a merchant account allows you to process 4 major types of credit cards including Visa, MasterCard, Discover and American Express. The payment gateway will allow you to accept payments from hundreds of currencies. You will be able to accept payments in the local currencies of your customers.

Qualified merchants may be given access to a virtual terminal. Having access to a virtual terminal allows you to accept orders through phone and mail order. Some merchant providers allow multiple users to access the virtual terminal so that you can increase your business productivity.

The merchant account provider can help you to integrate a shopping cart. They can also add a Buy Now button so that your customers can conveniently purchase your products. The Buy Now button is ideal for credit repair business that offer products or services that have fixed price.

The merchant account can be connected to the ACH/eCheck Credit Repair Payment System. Many merchant account providers offer quick access to your funds. Usually, you will get payouts daily and weekly.

Signing Up for a Merchant Account

To sign up for a merchant account, you will have to fill out the online form. After you submit the form, a merchant services account representative will contact you within 1 day. The representative will be ready to answer all the questions you have. There are a number of documents you must submit. You must provide your personal and business bank statements for the last 3 months. You must also provide the processing history for the last 3 months. Other documents you need to submit are suppliers agreement, sole proprietor documentation, utility bill and photo ID. Once you get approved, you will be able to start accepting credit card payments in 2 - 3 days.

Conclusion

With an online merchant account, you can be assured that your credit repair business will run smoothly. You will be able to get your business running in no time if you use online merchant services.