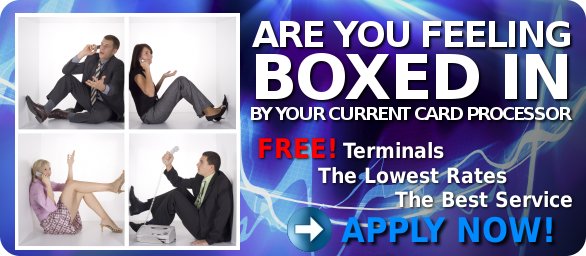 CHECK CASHING, PAYDAY LOANS, TITLE LOAN MERCHANTS
MasterCard/Visa qualified rates as low as:
.99%

Check card is swiped and card holders information is electronically transmitted to the bank.

Per Authorization:
$0.10
Monthly Account Maintenance:
10.00
HIGH RISK MERCHANT ACCOUNTS CHECK CASHING & LOANS

Merchant Account for Check Cashing Stores

Check cashing is a relatively simple service that is useful for people who want to cash a check but don't have a bank account to do so. Anyone who has a check that they need to get cashed right away can present it to a check cashing store and after the verification of their identity, the cash is handed over but only after a transaction fee has been subtracted from it. Afterward, the check cashing store deposits the check into its bank account.

While the business sounds fairly simple, there are several inherent risks involved and several regulations that need to be followed. Check cashing stores can offer strictly check cashing service only, or they could also offer bill payment, payday loans, and money orders. These services could also be a part of another larger operation such as a convenience store.

Denied by Other Credit Card Processors?

Due to the high-risk status of the check cashing business, availing a merchant account and credit card service becomes difficult since banks and merchant account providers avoid businesses in high-risk industries.

The reason for this rejection is that check cashing stores are often faced with fraud and they sometimes have to deal with chargebacks as well, which is why merchant account providers may reject their application for services such as a virtual terminal. Another major issue with check cashing stores is that they are more prone to robberies since it's a given that they'll have a large amount of cash at all times. Returned checks are also fairly common in this business provided the nature of the trade, so it's not a surprise that check cashing stores are often denied by credit card processors. However, if you know what to look for, you can find an appropriate merchant account for your high-risk business.

Type of Merchant Account Required

Check cashing stores, payday loan companies, auto and title loan services have specific registration and licensing requirements that are set by the state as well as the country. Federal regulations define the check cashing stores, title loan companies, short term loans, and payday loans as a money service business i.e. a business which cashes checks on a regular basis and charges a fee. The same classification is given to firms that provide money orders, currency exchange and money transmission. Such businesses are required to register and use the approved bookkeeping methods as well as report any suspicious money-laundering activities. Since these requirements are stringent and numerous, getting a merchant account with a bank becomes difficult. Several banks will also insist that your check cashing store complies with the Bank Secrecy Act and Patriot Act.

Depending on whether your operation is independent or franchise-based with a nationwide chain of check cashing stores, a payday loan business or a title loan company, you'll be required to pay fees differently. Both types of check cashing stores have their perks. A franchise operation has the advantage of cooperative advertisement, training, management advice and software systems that the franchisor will offer. Customers also feel more comfortable going into a franchise that they have seen in several other locations. However, independent stores don't have to pay initial fees or any ongoing fees on sales. They also don't have to follow procedures set down by the franchisor or be restricted by the franchisor-approved means of advertising.

Risk Analysis of Check Cashing Stores

If your check cashing store is part of a franchise, you may be told by the franchisor what kind of checks you can accept. However, as an independent store, you'll get to make your own policies as to what kind of checks you'll cash such as government, payroll, business, money orders, personal and out-of-state. The major issue with this type of trade is that each type of check has its own level of risk. Government checks are low risk, but personal checks are high risk. The employees of a cash store also have to decide how to handle checks from a relatively new business. They may have to look a business up or even call the business to confirm employment in case of a payroll check. The risk analysis of check cashing stores, payday loan companies and auto loan payment services have shown that you'll need to determine the identification that you'll be requiring including government ID, driver's license, passport, and company ID.

Returned checks is another reason check cashing stores are considered high risk. Returned checks are a part of doing business as a check cashing store provided the nature of the business. No matter how stringent your regulations are, returned checks are commonplace in this industry. Checks are returned for several reasons such as insufficient funds in the account when presented to the bank, a check was written on a closed account, the issue of a stop payment, and deliberate fraud. However, as a check cashing store, you'll decide how to handle the returned checks. Alternatives can include re-depositing the check when the funds are available by contacting the bank or turning over the returned check to a collection agency or proceeding with the appropriate legal action. You can also share this negative information with the national data system to help prevent any further abuse by those customers who write fraudulent checks intentionally.

Domestic and Offshore Options

Another decision you'll have to make before securing a merchant account for your check cashing store is whether you want a domestic account or an offshore one. Often, the choice isn't that simple as some businesses are simply too high risk to operate a domestic account and have to settle for an offshore one. Overall, domestic options are much more secure and offer better rates as compared to the offshore options.

How to Get Apply and get Setup

Getting a merchant account for your check cashing store won't be easy by any means as you'll have to pick the very best merchant account provider that offers you all the necessary services for your check cashing store as well as market-competitive rates when it comes to fees and fines. Overall, you need to look for a merchant account provider with prior experience in handling check cashing stores, payday loan firms, title loan services and other similar businesses.