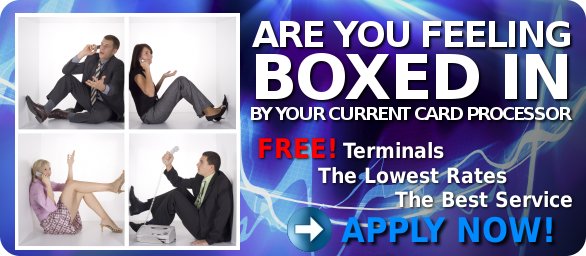 CBD HEMP OIL LOTIONS MMJ 420 CREDIT CARD & ACH
MasterCard/Visa qualified rates as low as:
1.99%

Check card is swiped and card holders information is electronically transmitted to the bank.

Per Authorization:
$0.10
Monthly Account Maintenance:
10.00
HIGH RISK MERCHANT FOR DOMESTIC & OFFSHORE SETUPS

CBD oil friendly Merchant Accounts & Credit Card Processing Services

EMS Merchant Services specializes in High Risk Merchant Accounts and credit card processing solutions for the Hemp, CBD Oil, and Legal MMJ Industry. MMJ 420 Friendly High Risk Merchant Accounts are tailored for:

CBD Hemp Sellers
Domestic Banks and Offshore Bank setups
High Volume OK
Telephone and MOTO OK.

What is CBD Oil?

CBD stands for cannabidiol, a naturally-occurring substance, found both in marijuana plants and in the related industrial hemp plants. The compound is non-psychoactive: it won't make you high (Campos, A.C. et al, 2012). ad

CBD oil is produced from varieties of industrial hemp which are specially bred to be high in CBD. Such varieties also have very low levels of the psychoactive compound ∆9-THC. Hemp products, including CBD oil, are legal to buy and sell in all 50 states. They are also legal in most other countries.

The hemp plant has been cultivated since ancient times for its fibers, which are used to make ropes, canvas bags, furniture fabric, etc. In the days of sailing ships, hemp was essential to produce ropes for rigging and was widely cultivated in many countries. George Washington grew hemp on his farm (Bourrie, M, 2003).

The oil from hemp seeds has long been used for a variety of uses. This hempseed oil should not be confused with CBD oil. Hempseed oil is high in omega fatty acids and is often found in health food stores. Commercially, hempseeds and their oil are used mainly as animal or bird feed.

However, the useful hemp crop had one other property. The psychoactive compound ∆9-THC was found in its leaves and flowers. Smoking of marijuana (the leaves or flowers) or hash (a resin from glandular hairs or trichomes) alarmed legislators. Hemp production was banned in the United States in the 1930s, although it had to be briefly revived during World War II due to a shortage of fiber. In Europe hemp production continued, although marijuana and hash were banned. Producers of industrial hemp developed varieties that were very low in ∆9-THC, so could not possibly be used for recreational purposes.

Although modern varieties of industrial hemp contain extremely low levels of the psychoactive compound ∆9-THC, they do contain related non-psychoactive cannabinoid compounds, particularly cannabidiol (CBD). As the potential benefits of CBD have become increasingly recognised, varieties of industrial hemp with higher CBD levels have been developed. The CBD oil is produced from the stalks of these plants, not from the seeds as is the case with hempseed oil. Confusingly, some producers blend the CBD oil with hempseed oil to make it more flowable, but other vegetable oils, such as olive oil or sunflower oil, work just as well.

What are CBD OIL Merchant Accounts?

EMS understands the challenges that the marijuana industry has faced in recent years. Together with our banking partners, we developed and introduced payment processing solutions for the marijuana industry. Marijuana businesses are different, whether you are a dispensary, a grow facility, or retailer/suppliers that serve the Cannabis industry, your needs for payment processing solutions are unique. Elite Merchant Systems Merchant provide custom tailored solutions to match your needs. With the recent change in banking regulations, EMS Merchant is now able to provide real and reliable merchant bank services to those industries that have been shut off, declined, closed or shunned in the past.

Elite Merchant Systems has partnered with industry leading banks offering credit card processing services. All merchants receive priority customer support 24 hours a day, 7 days a week, and one of the largest credit card fraud, loss prevention and chargeback departments in the credit card processing industry.